Win a How To Write a Page Turner Course
We love comps that get you writing more! Our latest one is to win our new online course from Rose McGinty – How To Write a Page Turner. Something we all need to know! There are four prizes up for grabs.
The course will teach you about injecting urgency into your stories to keep your readers hooked, as well as how to create great characters, unforgettable dialogue and play with time to up the suspense. What you learn can be used to develop your short stories and novels.
So what do you have to do to win? Write a novel opening from the prompt…
Competition Prompt
Write a 200 word novel opening starting with this sentence: I read it in a book…
1st Prize (two available)
A 6-week online How To Write a Page Turner course with feedback from Rose on the story you create.
2nd Prize (two available)
A 6-week online How To Write a Page Turner course without feedback.
Entry Fee: £5
Deadline: 17th September 2018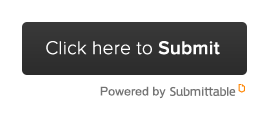 Competition Rules
Submit novel openings written in English through Submittable using the button below by 23.59 GMT on the deadline date (sorry late entries will not be included).
Do not include your name on the document or submission title but provide a short bio in the body of the email. All entries are read anonymously so any submissions showing the author's name will be automatically disqualified.
Your story must not exceed 200 words. Entries that exceed the word count will be automatically disqualified.
The story must be based on the prompt and not have been published online or in print, or have won any other competitions.
Stories can be in any genre apart from children's fiction and erotica. YA is allowed.
You can enter as many times as you like but all entries must be made separately and the entry fee paid each time.
The judge's decision is final and no correspondence will be entered into.
There are no alternative prizes.
Winners will be announced in October 2018.