The RW Short Story Prize 2019

Judge: Angela Readman
WE ARE CURRENTLY READING THE 2019 ENTRIES. THE LONGLIST WILL BE ANNOUNCED IN DECEMBER 2019, THE SHORTLIST IN JANUARY 2020 AND THE WINNERS IN FEBRUARY.
Angela Readman's short stories have won The Costa Short Story Award, The Mslexia Short Story
Competition and The Anton Chekov Prize for Short Fiction. Her collection, Don't Try This at Home,
was shortlisted in The Edge Hill Prize, and won The Rubery Book Award. Her debut novel, Something
Like Breathing, was published by And Other Stories in 2019. She also writes poetry.
Prizes:
Entry Fees:
£10 for 1 story – enter as many times as you like but all entries must be made separately and the entry fee paid each time.
Deadline: 27th October 2019
Word Count: 1500 – 5000 (title not included)
Writing a winning story: The best way to discover what kind of stories impress the initial readers and the judges is to read them. Get copies of the winning stories in the 2016, 2017 and 2018 prizes below.
Competition Rules
Submit stories written in English through Submittable using the button below by 23.45 GMT on the deadline date (sorry late entries will not be included).
Do not include your name on the story document or submission title but provide a short bio in the body of the email. All entries are read anonymously so any submissions showing the author's name will be disqualified.
Stories must be your own original work and not have been published online or in print, or have won any other competitions (longlisted and shortlisted places in other competitions is fine).
Simultaneous submissions are allowed but if your story wins a prize or is published prior to the winner's announcement your entry will become ineligible and entry fees will not be refunded
By entering the competition you agree to your story being published in the winners' anthology
Stories can be in any genre apart from children's fiction and erotica.
You can enter as many times stories as you like but all entries must be made separately and the entry fee paid each time.
The judge's decision is final.
There will be a launch event for the anthology of winners and cash prizes will be paid on publication of the anthology.
Cash prize payments will be made through PayPal only so you must have an account to receive your prize.
There is no alternative prize.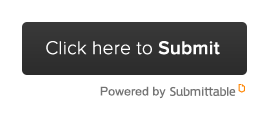 If you sign up as a Retreat West Author Member you'll get entries to these competitions included in your benefits package, as well as whole load of other great stuff to get you writing, learning and submitting more.
Join our writing community