Themed Flash Fiction Competition

For our 2020 themes, we have guest judges for each quarter who have also chosen their own themes. The winner and two runners-up receive cash prizes and have their stories published on the website.
Read previous winning stories here
Cash Prizes
Winner Prize: £200
Runner-Up Prize  x 2: £100
Word count: Max 500
Entry Fee
£8 for 1 entry
£43 for 1 entry plus detailed feedback on the story submitted
FJ Morris – Theme: Music – Deadline: 28th June 2020
FJ Morris' debut flash fiction collection This is (not about) David Bowie was published by Retreat West Books in November 2018 and received a special mention in the Saboteur Awards for Best Short Story Collection in 2019. Freya has been published in numerous publications in the UK and internationally, and shortlisted for a variety of awards. Recently, you can find her stories soaring the skies thanks to a short story vending machine in a Canadian airport, and gracing pillows in a hotel in Indonesia. You can also find her stories in Bare Fiction, Halo, The Fiction Desk, Popshot, National Flash Fiction Day anthologies, and many more.
Follow Freya on Twitter and find her website here.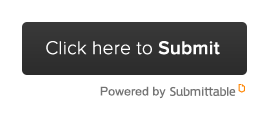 ***
Amanda Huggins – Theme: Glass – Deadline: 27th September 2020
Amanda Huggins' first full-length short story collection, Separated From the Sea, was published by Retreat West Books in June 2018, and received a Special Mention in the 2019 Saboteur Awards for Best Short Story Collection. Her second collection, Scratched Enamel Heart, will be published in Spring 2020, once again by Retreat West Books. Mandy's work has been published in fiction and poetry anthologies, travel guides, textbooks and literary magazines, as well as in the Guardian, Daily Telegraph, Reader's Digest, Take a Break's Fiction Feast, Traveller, Popshot, Mslexia, Wanderlust, and Writers' Forum.
Follow Mandy on Twitter and find her website here.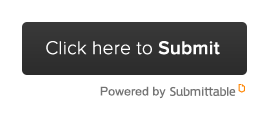 ***
Sandra Arnold – Theme: Bridges – Deadline: 29th December 2020
Sandra Arnold grew up in the north-east of England and now lives in rural Canterbury, New Zealand. She has been nominated for writing prizes in both countries, and was awarded the 2015 New Zealand Heritage Short Story Award and the Seresin Landfall  Otago University Press Residency. Sandra holds a Creative Writing PhD. Sandra has published non-fiction and flash fiction. Retreat West Books published her debut flash collection, Soul Etchings, in June 2019 and her third novel, The Ash, the Well and the Bluebell was published by Mākaro Press in August 2019.
Follow Sandra on Twitter and find her website here.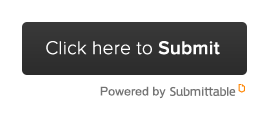 ***
Competition Rules
Submit stories written in English through Submittable using the button below by 23.30 GMT on the deadline date (sorry late entries will not be included).
Please include a word count on the story document
Maximum word count is 500 (excluding title) but there is no minimum. Please do not submit stories above this word count as they will be automatically disqualified. Sorry!
Do not include your name on the story or the submission title but provide a short bio in the body of the email – sorry but stories where we can see the writer's name will automatically be disqualified as all entries are judged anonymously.
Stories must be your own original work and not have been published online or in print.
By entering the competition you agree to your story being published on the Retreat West website.
If you enter the story elsewhere and it is accepted for publication before judging takes place then you will have to withdraw it and no entry fees will be refundable.
Stories can be in any genre apart from children's fiction.
You can enter multiple stories but the £8 entry fee is payable each time and each story must be submitted separately.
The judge's decision is final and no correspondence will be entered into.
Cash prize payments will be made through PayPal only so you must have an account to receive your prize.
There is no alternative prize.
If you sign up as a Retreat West Author Member you'll get entries to these competitions included in your benefits package, as well as whole load of other great stuff to get you writing, learning and submitting more. Get info here.